Today we have with us Lin from Sweetest Charms to sweeten up your day with a wide variety of her delicious and yummy charms collections. Nothing could be sweeter than pretty candies, ice creams, lollipops and cupcakes. Yum!
She was 10 years old when she wrote her first letter to a candy company. They did not allow a little girl's dream to fade, they made her dream more. Here's the story of a girl who is not afraid to dream a little dream…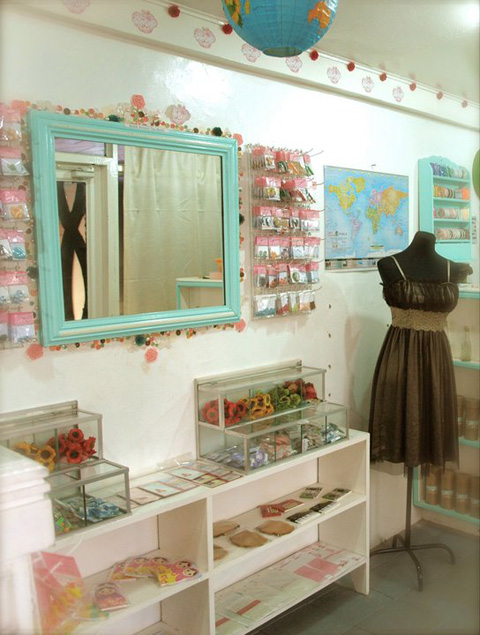 1. Tell us a bit about yourself and Sweetest Charms.
My name is Lin Javalera founder and designer of SweetestCharms.com, I live in the Philippines. I guess you can say that I am always perky and happy, but one thing for sure, I do love making people smile.
Sweetest Charms is a specialty online store that caters to crafters in need of unique beads. Food beads, dessert charms and so much more. We also have beads from around the world, and handpick items all over.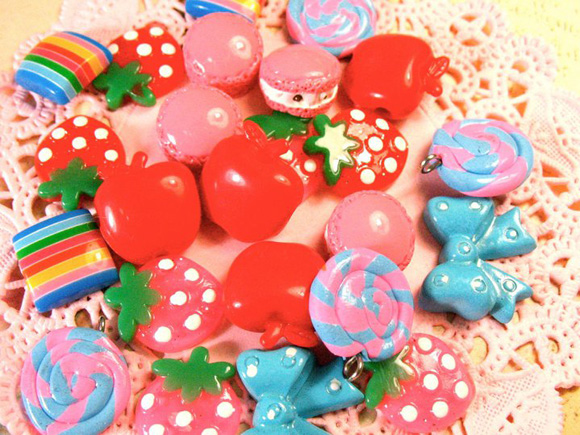 2. What was your first creation? Do you have a favourite?
My very first creation is a wall decoration made by plaster of paris. I made it when I was in kindergarden. My mom still has it in the kitchen. Hung on the wall. She's my first customer.
My favourite artwork to date is called "Where dreams are made Psalm 23″ It's made out of polymer clay. I was listening to Ennio Morricone's Cinema Paradiso, and it got me so inspired. Have you ever done something in your life where you are really certain that what you are doing is suppose to be what you were meant to do? That's how it made me feel.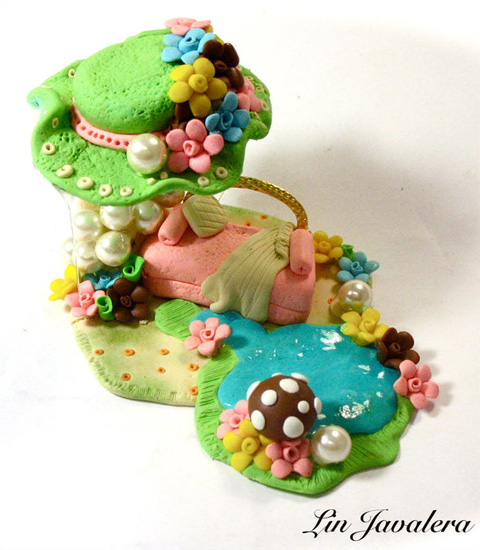 3. How did you get started in doing what you do?
Oh my, well I've been really crafting since I was a kid, me and my sister would go to the store and buy beads and other supplies, go to the library and learn things. But I think with this business, it's because of my sister. She was telling me that she wanted to make bracelets and sell it to her friends.
Then I saw my friends selling handmade jewelries and my sister giving accessories to her friends and everyone was liking it, so I tried studying the market. I love selling things. I guess I just didn't know what kind of things I should sell. When I started making accesssories, I noticed the need to look for unique beads. Hence, I started focusing on the little things.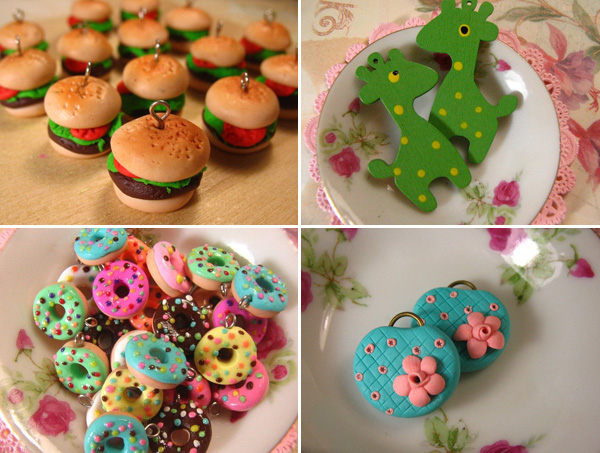 4. Where do you get your inspiration?
Jesus, Nature and Music and uh… Robert Downey Jr.? hahahah Joke.
5. How do you find balance between your creative life and your loved ones?
This one is tough, I usually focus on the love ones rather than the creative life. Hahaha. Nah, I do have a schedule that I made to make my life more balanced with personal and business, but I guess I'm very blessed already since my business is a homebased business. What more can I ask for! My parents see me all the time! Sometimes they even push me to go out and party! Sundays strictly no work too.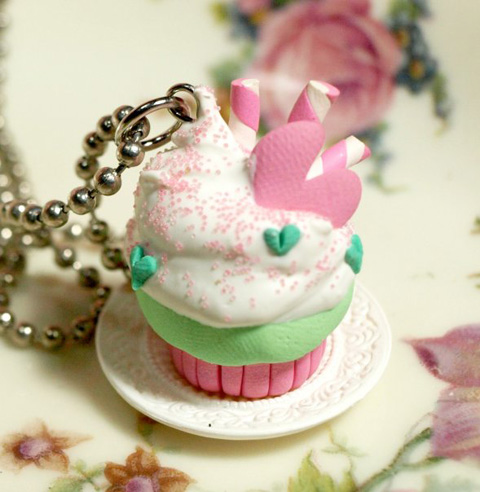 6. What is your favourite sweets?
Tiramisu Cake, Ice cream or anything that has coffee in it.
Here's our favourite quote from Lin:
"There are those who dream, but there are those who pursue their passion and dream enough to create a world so that you can go on dreaming."
More of Sweetest Charms creations:
Luulla store: http://www.luulla.com/store/sweetestcharms
Facebook page: http://www.facebook.com/pages/Sweetest-Charms/339275404967