{The Handmade Story} Andrea T Designs
Posted on July 8, 2011
Andrea has loved art since she was a child and has always been inspired by colors of nature, costume and fashion. Her artworks are always bursting with color, created around girls of all kinds. She loves to create them as angels, fairies and whimsical little girls who will make you smile. And isn't it amazing that those are little work of art you can wear too?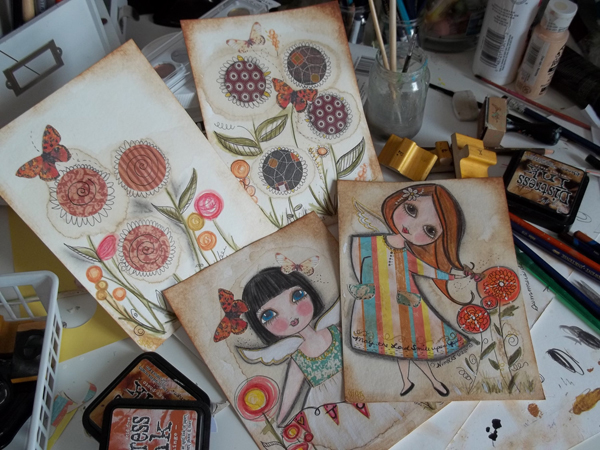 1. Tell us a bit about yourself and Andrea T Designs.
My name is Andrea Tiffany Seiler and I am the creator of Andrea T Designs and Southend Girls Art. I was born and raised in the south end of Louisville KY. I grew up in a family of all girls, I am the oldest of four daughters. I currently live with my husband, in a house full of pets in Northern KY. I work full time on my art from my home studio.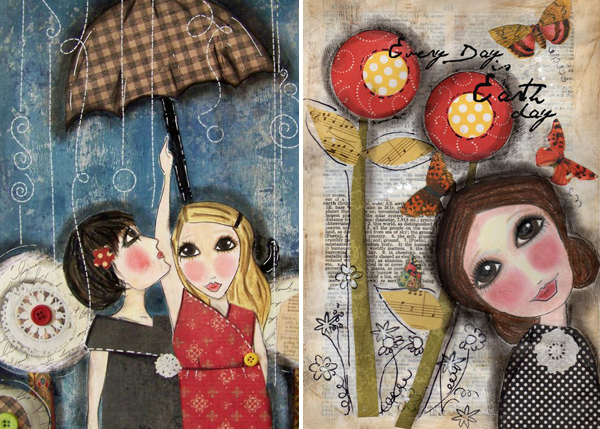 2. How did you get started in doing what you do?
I always loved art growing up. I would sketch models from fashion magazines and design clothes. I wanted to be a fashion designer until I realized sewing was a requirement. I took art in high school and enjoyed the process, but did not continue the path after that. I worked 16 years as a hairstylist, and always had a new hobby or interest. I love scrapbooking, especially the printed paper. I wanted to find another way to use my scraps of paper, because I couldn't bear to just throw them out. With that, I created my artwork, which is a combination of drawing, paint, and collage with print paper.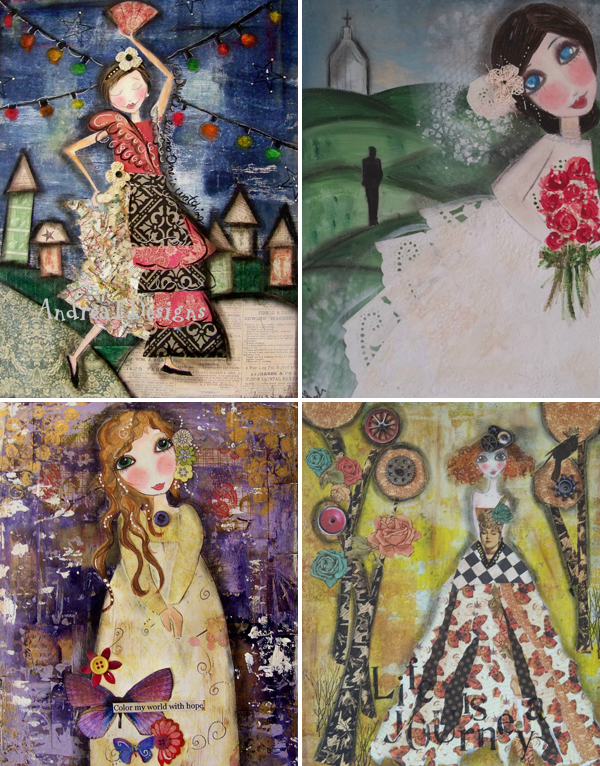 3. What is the inspiration behind your artwork?
My inspiration is simple, girls of all kinds. Colors of nature, costume and fashion. When you grow up surrounded by women, it becomes what you know. I love fairies, angels and little witches. I create the art I want to see on my walls.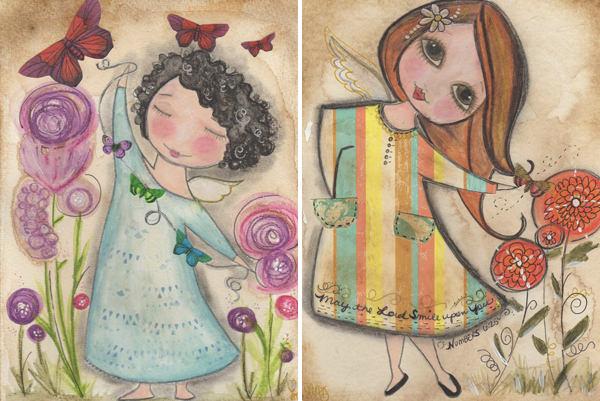 4. What was your first creation? Do you have a favorite?
My first creation was a tribute to my grandmother. I combined her love of black irises and included the words from a poem my younger sister wrote. My favorite changes all the time, but I do have a few that I will always keep.
5. How do you find balance between your creative life and your family?
I am blessed with a husband that supports me and my art 100% of the time. I left my career as a hairdresser 5 years ago and have been able to create full time. Sometimes, things are tight, but we make it work. I could not create full time without him, he is my rock and my biggest fan.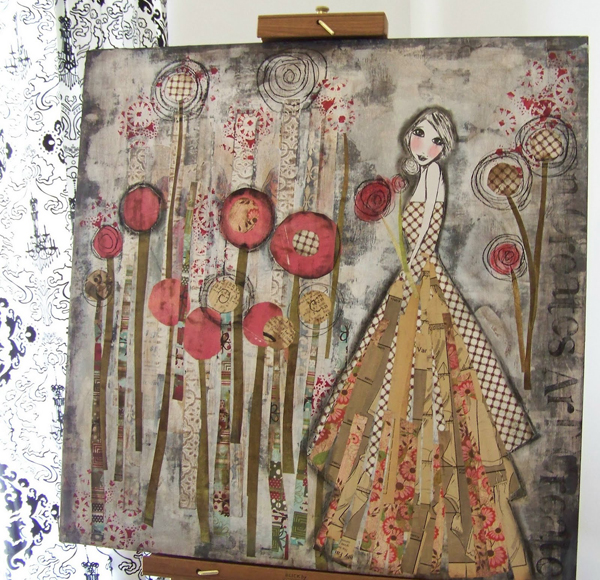 6. Apart from creating, what do you do?
Take care of two dogs and four cats! We love hike, canoe and spend time outside. My favorite place to vacation is the gulf coast, I draw a lot of inspiration from the beach, ocean and sun.
7. Do you have a favorite color?
My favorite color is shades of blue…aqua, turquoise, deep blues, like the color of the ocean.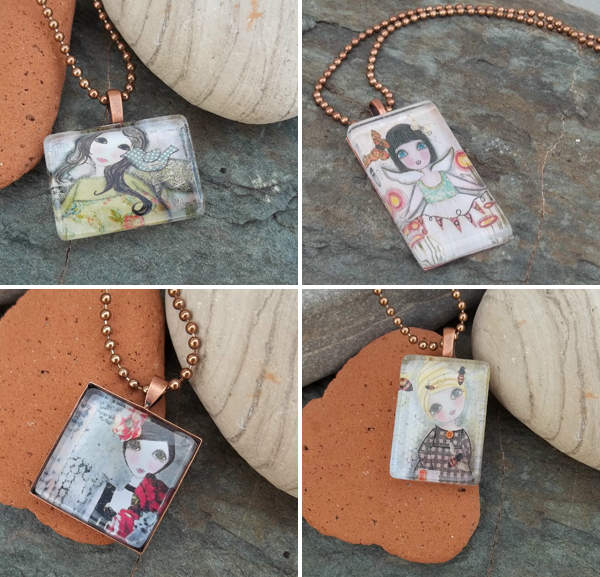 Currently, Andrea is hosting a BLOG give away at the SouthEnd Girls Art blog! She is giving away one of her beautiful new art pendants!
Here's how to enter the give away:
a) Leave a comment here for Andrea on her beautiful handmade story.
b) Visit Andrea's blog at SouthEnd Girls Art, and leave her a comment to let her know you did so.
c) The winner will be posted on the SouthEnd Girls Art blog on Friday July 15.
More of Andrea's creations:
Luulla store: http://www.luulla.com/store/southendgirlsart
Facebook page: http://www.facebook.com/pages/Andrea-T-Designs/201599726532