{The Handmade Story} Lili Popo
Posted on May 30, 2011
Lili Popo is such a cute and adorable name, a perfect fit for Kate's adorable range of embroidered patterns. We especially love her precious little girls, wearing the prettiest dresses all the time. Inspired by her love of nature and her blooming garden, her little girls in the magical fairy dreamland are always surrounded by pretty flowers, plants and butterflies.
Mary Jane was one of our favorites, she is a sweet looking girl with beautiful eyes and so very adorable carrying a huge umbrella. We love that she constantly surprised us with how simple yet beautiful and original each of her new designs looked. One thing you can be sure of, her little girls will always be dressed in the most adorable little dresses made of the sweetest fabric.
1. Tell us a bit about yourself and Lili Popo. How do you get the name?
I am a home educating mum to three children, the oldest of which has gone to college now. The name LiliPopo came from a corruption of my middle name louise and my surname Popovski, lolopopo just didn't sound right so my daughter suggested lilipopo and it seemed to fit what I do so it stuck.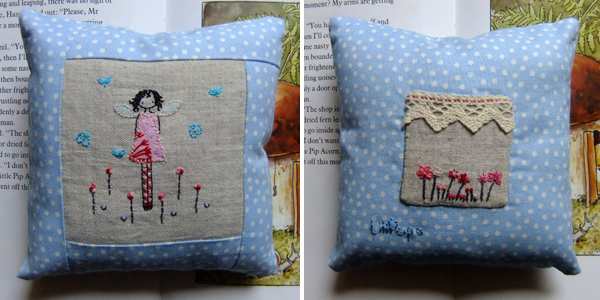 2. How did you get started in doing what you do? How long have you been creating?
My mum made all our dresses when my sisters and I were growing up, I had a great great auntie who taught me to knit, crochet and embroider and my dad made fibre glass monsters and ghouls for ghost trains so there was a lot of making when I was growing up. I stopped making while I was college and it was really getting pregnant that started me off again, I began with knitting baby clothes and then spinning and eventually sewing.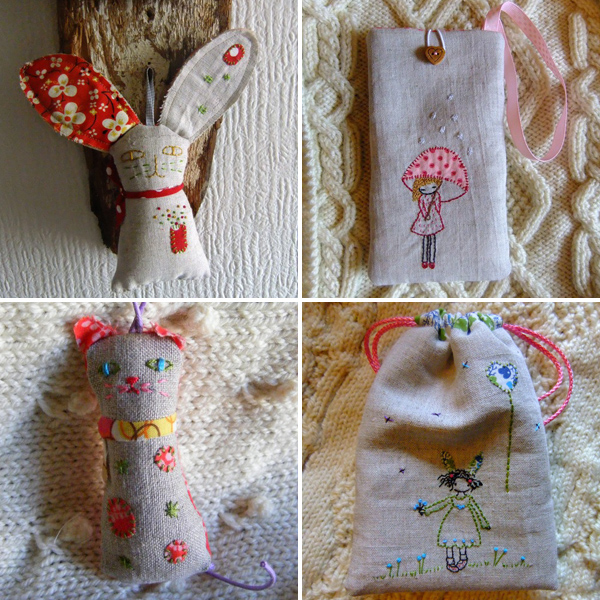 3. Where do you get your inspiration?
My ten year old lanky legged daughter with her crazy hair and love of stripy tights is a big inspiration but I love anything japanese, kawaii, zakka. I love wildflowers, being a very bad gardener, so more and more flowers are creeping into my drawings and designs.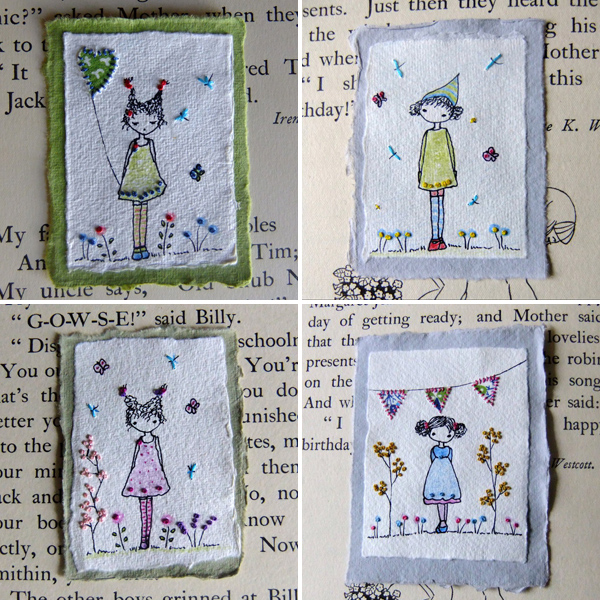 4. What was your first embroidery pattern? Do you have a favourite?
When I started out I just used to embroider straight onto the fabric, sort of drawing with the needle and thread, but I couldn't repeat the items I made. I realised it would be better to transfer my drawings onto the fabric. The lovely Ulla from Lilla Ursus blog suggested I should design embroidery patterns and I thought why not? The first pattern I sold was a simple girl with a cat but the most popular has been Mary Jane with her umbrella. My favourite is the tooth fairy that I'm working on right now.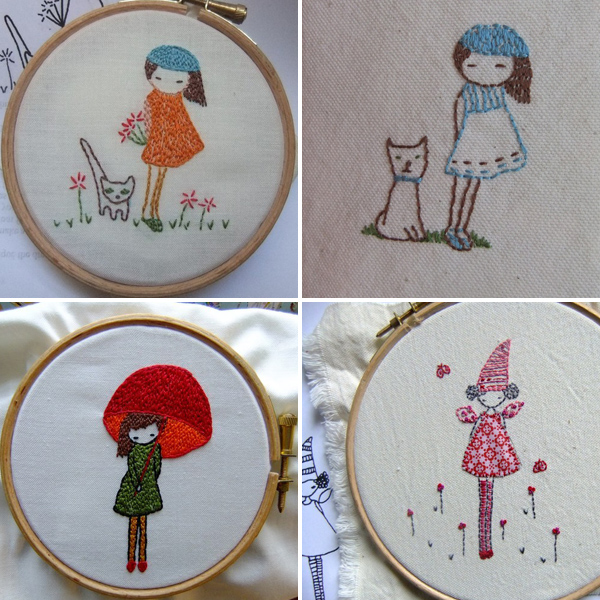 5. We absolutely love your little girls embroidery designs and their pretty little dresses. They are so super cute! What is the story behind?
My little girls with fabric dresses really come from my daughter and all her lovely dresses, I wanted to get patterns onto the dresses and so I appliqued the dresses onto the embroideries.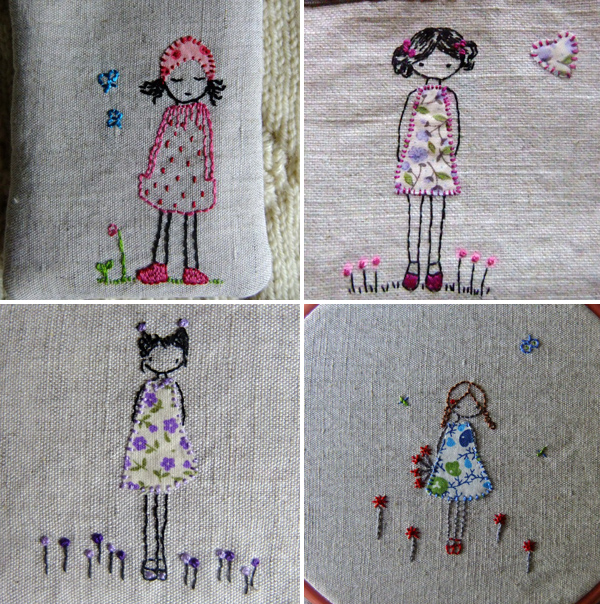 6. How do you find balance between your creative life and your family?
I'm not sure I do find a balance between family life and crafting, fortunately we home educate which tends to mean a lot of art and craft anyway. I fit my work around the children, I can always draw in a sketchbook where ever we are! My partner tries to give me a day when he takes the children gardening and I can sew all day. My work table is in our lounge so I tend to be in the midst of everything even when I'm working but the children tend to get making too so I think it's inspiring to them.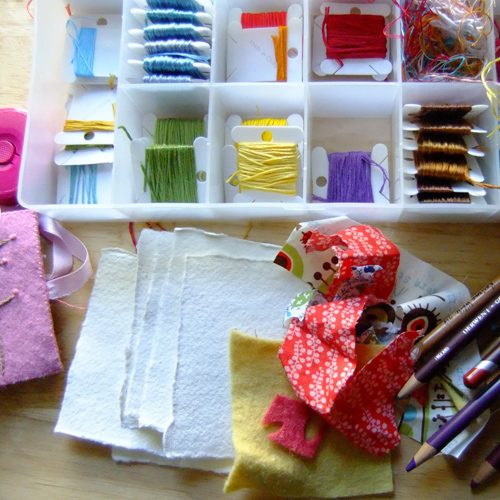 7. Apart from creating, what do you do?
When I'm not crafting or educating I read. I read every children's book I can find to the children (even the oldest still listens sometimes) and I read for myself too. I love graphic novels and fairytales. In fact I just love books!
More of Lili Popo's creations:
Luulla store: http://www.luulla.com/store/lilipopo
Facebook page: http://www.facebook.com/pages/Lili-Popo/152114978134583