{The Handmade Story} White Noise Maker
Posted on August 1, 2011
Made with love, and lots of lovely yarns, so soft and cosy you'll never want to take them off. Jina started with a shoe pattern that she changed so much and eventually started to make her own patterns and designs. We adore the delicate beauty of these darling slippers that look so stylish when finished off with unique embellishments including felted pom poms, fabric buttons, and crochet clips. They are made with gorgeously personal touch and would make a beautiful gift to someone special.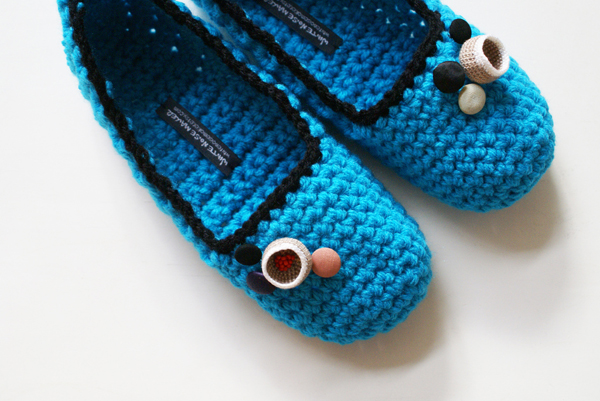 1. Tell us a bit about yourself and White Noise Maker. How do you get the name?
White Noise Maker is the title of a song by Frank Black, and I'm a big fan of his music, especially with the Pixies. I thought it was an appropriate name because as a mother you find yourself say 'shhh' a lot to calm your baby. 'Shh' is white noise, I'm the one making it.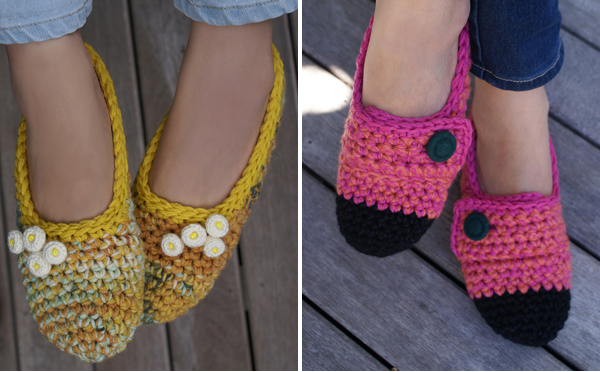 2. How did you get started in doing what you do?
Initially I started crocheting when I was pregnant with my daughter. I discovered I had a certain ability, and have continued to crochet ever since. She just turned 1 this month, so I guess I've been crocheting for about 18 months.
3. What is your source of inspiration?
My fiancée, and so many amazing people I see online everyday creating and selling handmade work.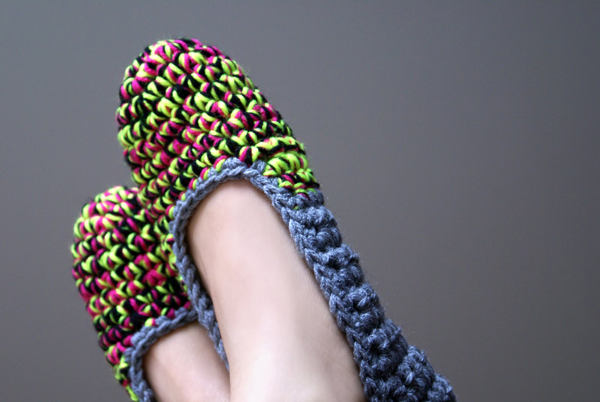 4. How long have you been creating? What was your first creation?
My first creation was a crocheted coaster! I then made my first pair of slippers from a pattern I found online. I wasn't happy with the design, so I started making my own patterns.
5. How do you find balance between your creative life and your family?
I find it hard! I do most of my work when my daughter is asleep. My fiancée supports me a lot, so he does a lot of listening to me, even when he is trying to read books for his PhD! He also drives to the post shop and helps with my business.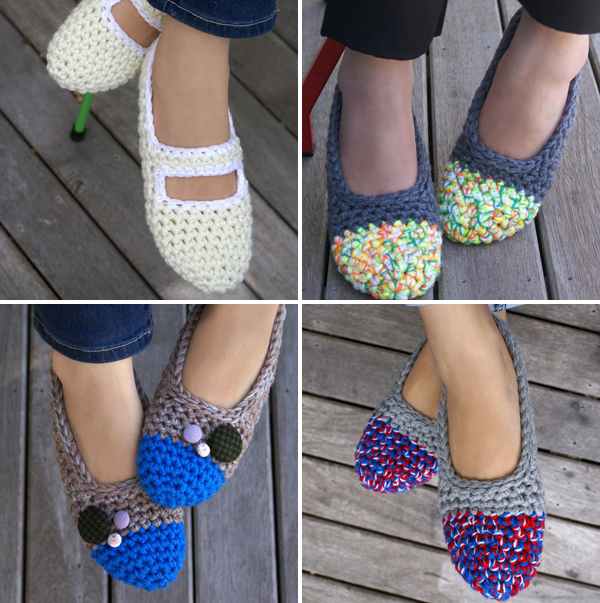 6. Apart from creating, what do you enjoy doing?
Playing with my daughter, and teaching her how to walk! (crocheting is next on the list).
7. What is your favorite colour?
I don't have one. I do have strong opinions about good and bad colours, but I am more interested in the combinations of colours than any one type.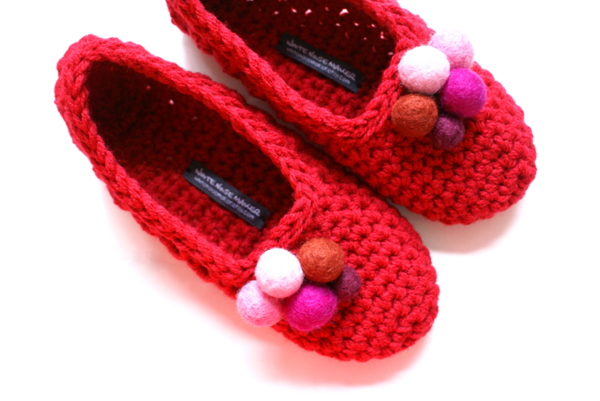 8. What have you made recently?
Apart from making slippers, I have also started making crocheted accessories. These include bangles, brooches and necklaces. All my accessories are 'free-form crochet' which allows me to experiment with my creativity.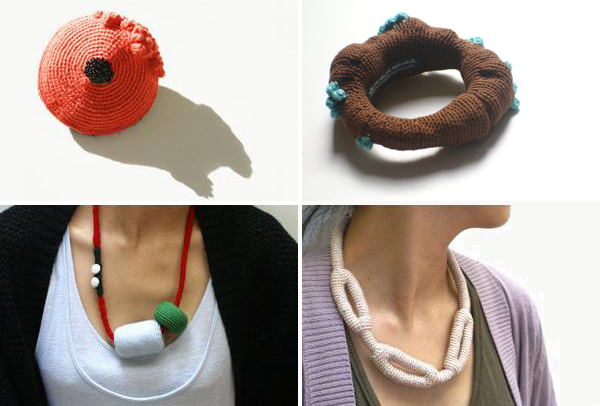 More of White Noise Maker's creations:
Luulla store: http://www.luulla.com/store/whitenoisemake