Looking for some dress inspirations that can be worn to christmas parties, new year's eve countdown or even party with friends? We have some dresses listed for you from sequin dresses to midi dresses that allow you to style your holiday party outfits in 6 different ways. Be ready to shine bright like a diamond this year! And of course don't miss out on champagne to celebrate with you during parties. Enjoy yourself and have a memorable night over there!
1. Sequin dress
What's the most important thing about going to parties? Yes, to get noticed in the crowd. Hence, we need some glitters in our dresses to sparkle up our nights and be the star of the night.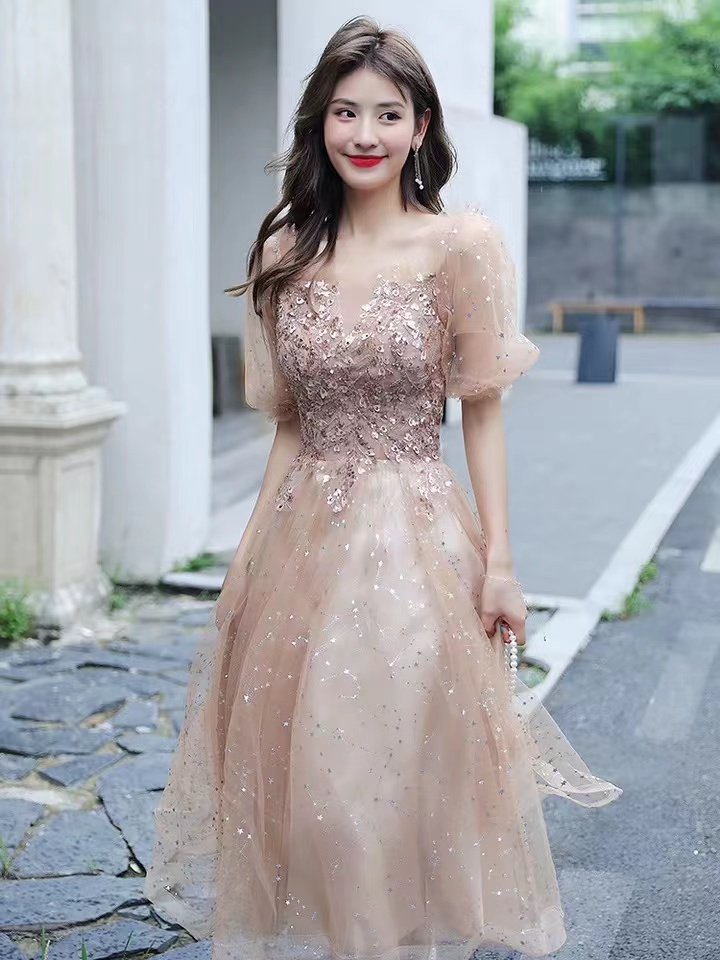 Sequin birthday dress
$79.20 USD
https://www.luulla.com/product/1733789/temperament-fairy-birthday-party-dress-socialite-homecoming-dress-noble-dress-sequin-brithday-dress-custom-made
Here's a sequin birthday dress with some glitters all over the dress. Not to mention that the length of the dress is not too long so it is just suitable for parties and you won't be afraid to get tripped over. Moreover, the colour of this dress is pink so it has this princess vibe which is suitable for those who have a princess fairy dream.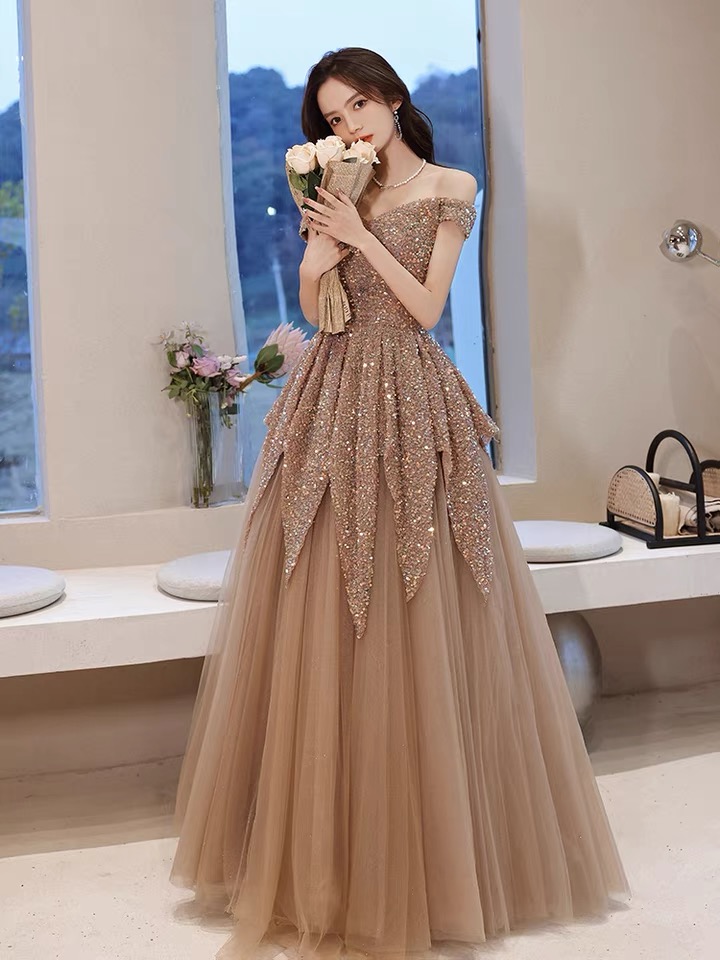 Summer sequin dress
$100.30 USD
https://www.luulla.com/product/1659744/off-shoulder-evening-dress-new-style-summer-sequin-dress-champagne-atmosphere-temperament-dress-custom-made
Different from the previous one, here's a long dress present to you by luulla. This is an off shoulder sequin dress with two layers of dress covering. The first layer is made up entirely from sequin and covers the second layer underneath. Also, the second layer of the dress is filled with glitters which make it look more gorgeous.
Sequin prom dress
$119.70 USD
https://www.luulla.com/product/1672474/champagne-evening-dress-light-luxury-birthday-party-dress-sequin-prom-dress-custom-made
Here's a champagne colour sequin dress present to you, a combination of glamorous and dazzling looks all in once. Ready to shine all day and twirl in this dress and rock yourself on the dance floor!
2. Midi dress
Other than wearing sequin dresses, we also have other dresses for you to slay your party outfits. If you want dresses that are not too long and allow you to easily dance around in the party, midi dresses are for you.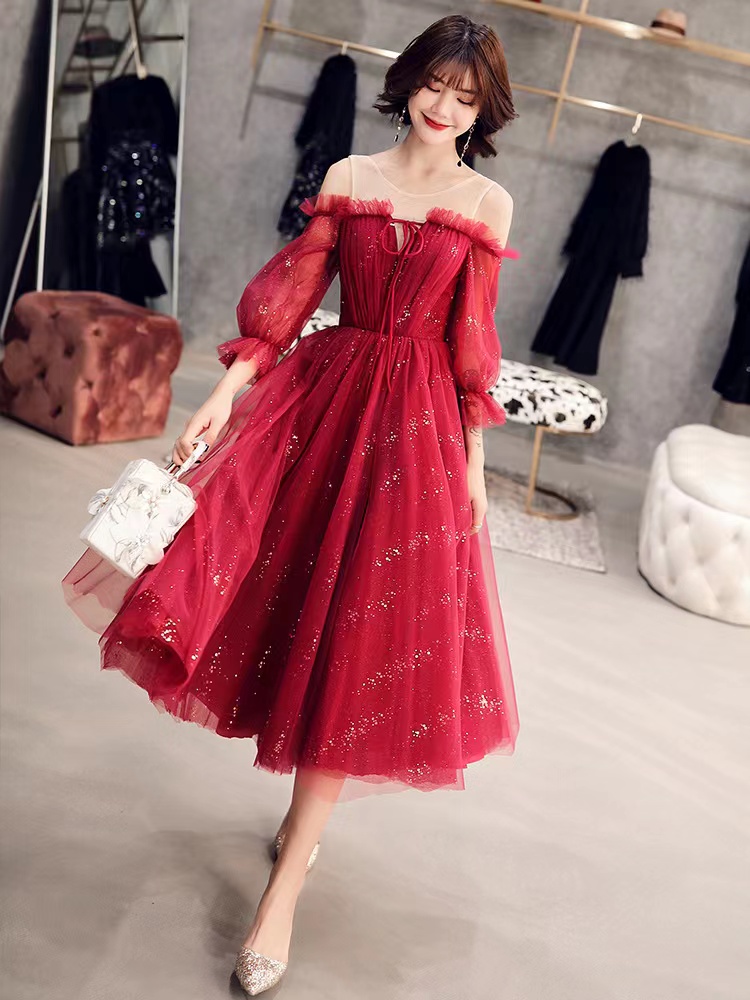 Fairy midi dress
$119.70 USD
https://www.luulla.com/product/1725180/off-shoulder-party-dress-fairy-midi-dress-homecoming-dress-custom-made
With the glitters shimmering, this off shoulder midi dress ensures a gorgeous look all night long and it is available in three different colours. It surely is a perfect option for a party outfit. I personally really like the red dress as red is the ultimate cure for sadness so just put on your red dress and dance away the blues!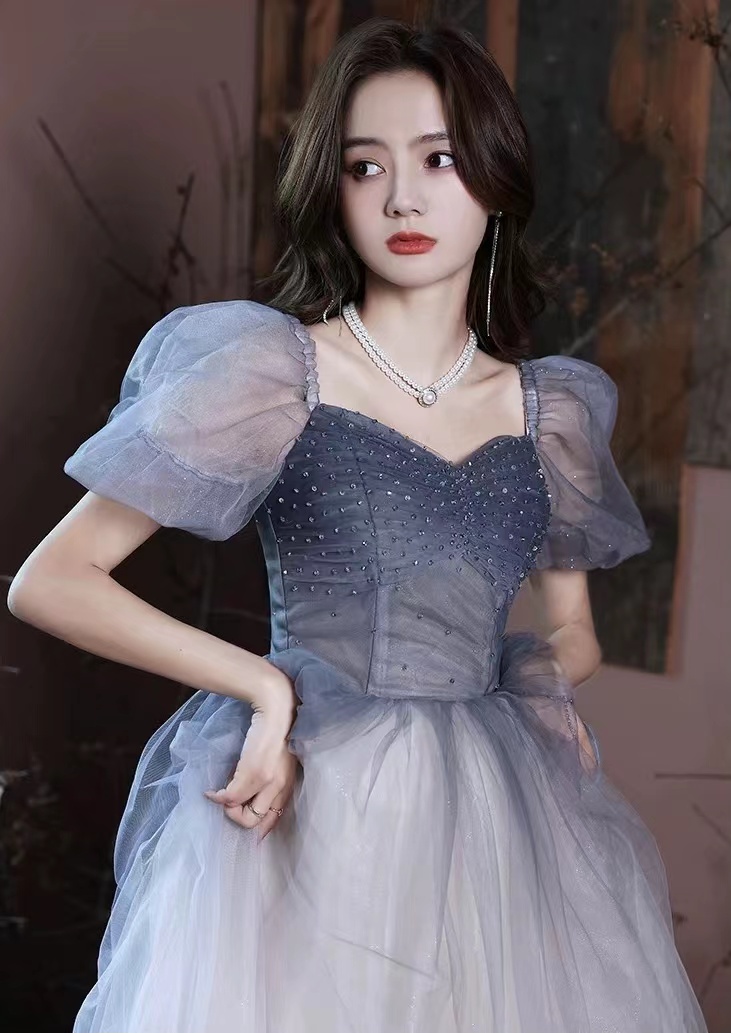 Temperamental midi dress
$119.70 USD
https://www.luulla.com/product/1706226/new-off-shoulder-homecoming-dress-temperamental-midi-dress-gradual-change-purple-party-dress-custom-made
Here's a off shoulder purple midi dress that can be styled in two ways which you can wear it like the picture shown above or make it off shoulder depending on your personal preference. The gradual change in colour makes the dress look more layering and rich in depth. Not only that, the colour purple brings out the meaning of romantic and light-hearted which is certainly a great meaning.
Flying Sleeve Midi Dress
$99 USD
https://www.luulla.com/product/1646158/flying-sleeve-midi-dresses-champagne-bridesmaid-dresses-graduation-dresses-homecoming-dress-custom-made
Here comes a champagne colour flying sleeve midi dress that can be worn to parties. Besides for going to parties, it can also be worn as a bridesmaid dress, graduation dress or even homecoming dress. Champagne colour indicates elegance and it won't appear as too sharp or glaring because it is just a soft colour that makes people feel warm.