Ever wonder what to wear for your daily hangouts with friends or dinner with family members? Running out of ideas of what to wear even if you have plenty of dresses or clothes in your wardrobe? Don't know which outfit you should go for and spend a lot of time staring at your wardrobe but still don't know what to wear? We have some ideas covered for you that are suitable for any occasion. Those are easy to wear and can take you everywhere. When in doubt, just wear a dress and you're ready to head out. All those cute and fashionable dresses are only from luulla. Read on to find out more.
1.Floral dresses
Floral dress gives off a vibe that is feminine and elegant which is just perfect for any summer occasion. A floral dress is already an accessory itself that doesn't need much explanation. Wearing a floral dress is a perfect way to show off your love towards summer and your colourful personality. Chasing the dreamy smile of yours is all we want to achieve so let us make it easy for you to go from zero to floral.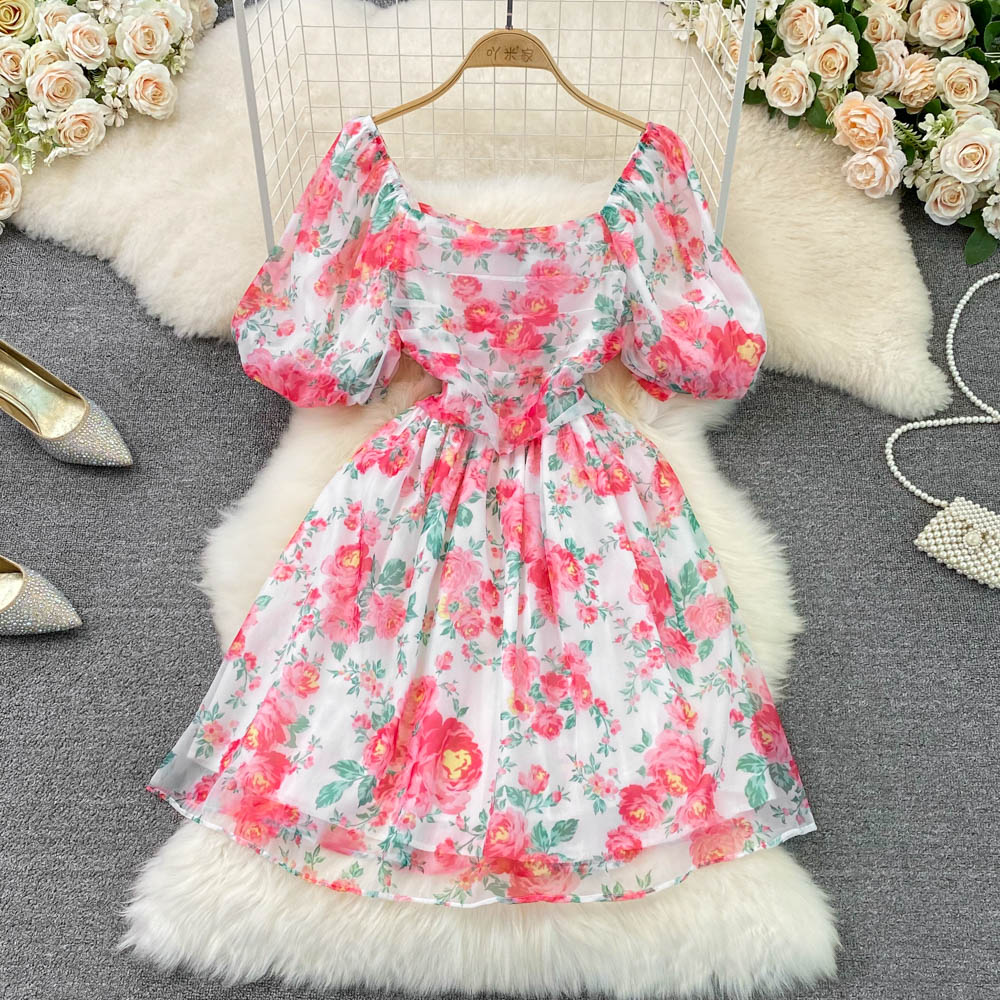 $29 USD
https://www.luulla.com/product/1725046/french-pleated-square-neck-puff-short-sleeve-floral-dress
Here's the first floral dress present to you by luulla. This is a french short sleeve floral dress with puff sleeves and lace cutting at the bottom of the dress. It's a perfect piece if you're going for a picnic date or outing with friends. Furthermore, it's a backless dress with a bowknot design behind the dress. It's just a perfect definition of captivating and stunning all at once. Hence, grab yours quickly now!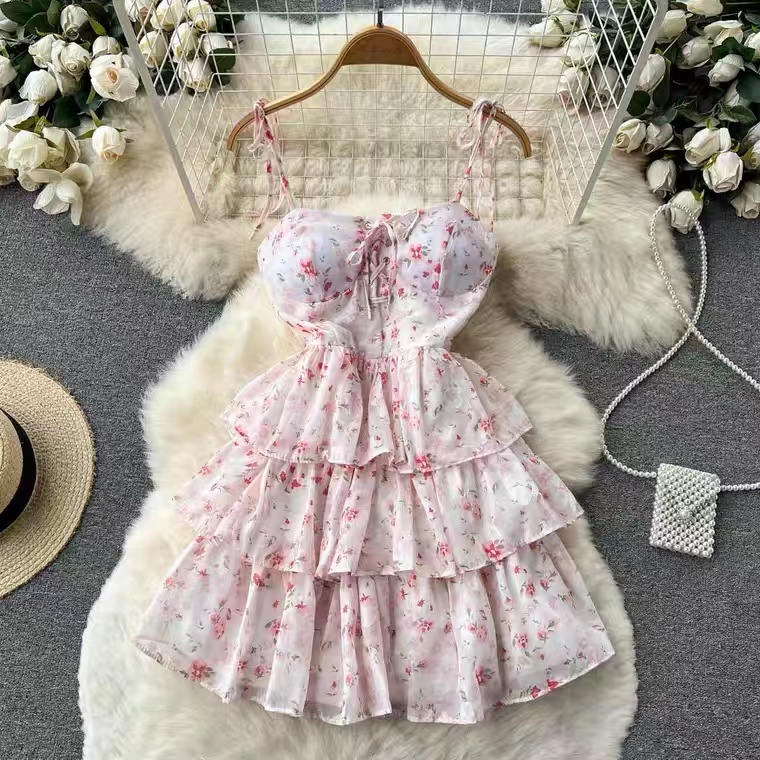 $44.10 USD
https://www.luulla.com/product/1726833/fresh-floral-dress-cute-peplum-dress-holiday-halter-dress
This is a layer dress design with spaghetti strap. It comes with two colours which include pink and blue. As the saying goes ''nothing makes a woman seem sweet like a pink dress.'' Pink is always a soft and delicate colour that girls should always wear. Simply dress up your day with this fresh floral dress. It's just perfect for your everyday style. A floral dress is as beautiful as the story it holds. Thus, start your own day with a pretty floral dress like this.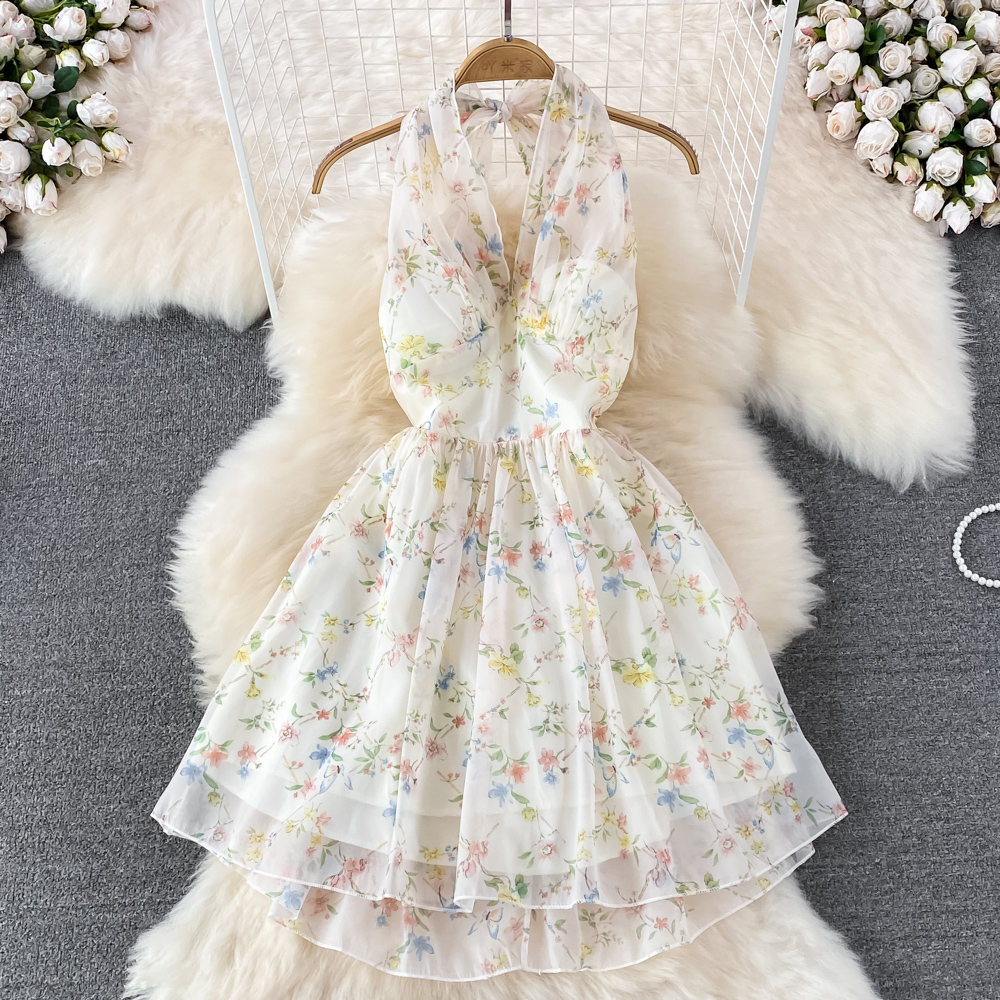 $49 USD
https://www.luulla.com/product/1724516/cute-floral-short-dress-a-line-fashion-dress
This is a white lace floral dress with a hanging pattern around the neck and there's this bowknot design behind the dress which makes it look extra lovely and cute. The flowery details on the dress acts as an extra point to the dress which makes it look extra elegant and feminine. Additionally, it's a white dress so you won't mind wearing it everyday as white colour can go well with everything.
2. Spaghetti strap dresses
Here are some spaghetti strap dresses that are suitable to wear to any occasion ranging from simpler dresses to dresses that have some patterns and designs on them.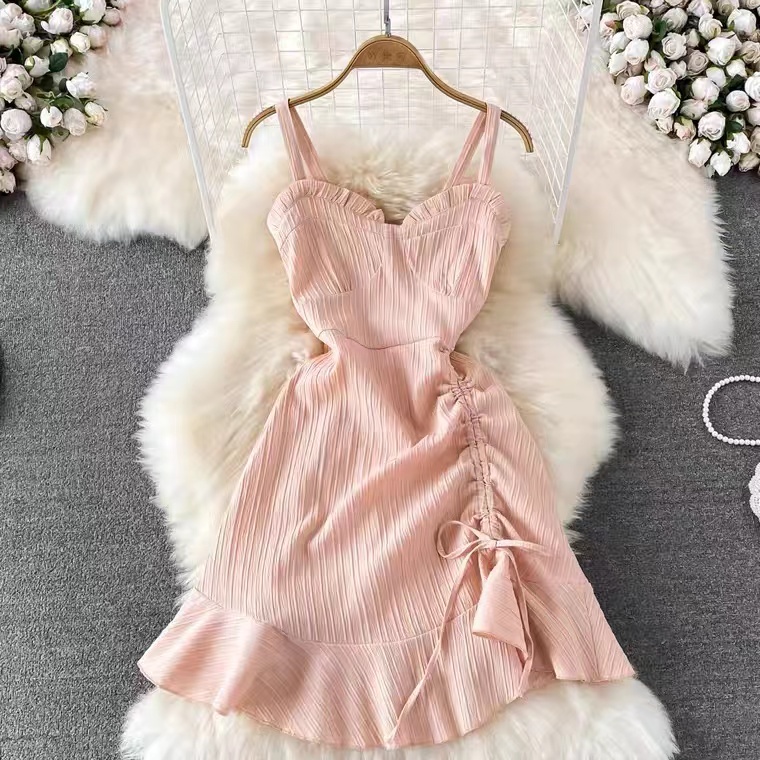 $39.60 USD
https://www.luulla.com/product/1726752/sexy-v-neck-strap-dress-retro-temperament-waist-a-line-ruffled-dress
This dress might look simple but it's definitely a go-to piece when you're running out of ideas of what to wear. It comes with six colours and you can simply select one according to your own preference.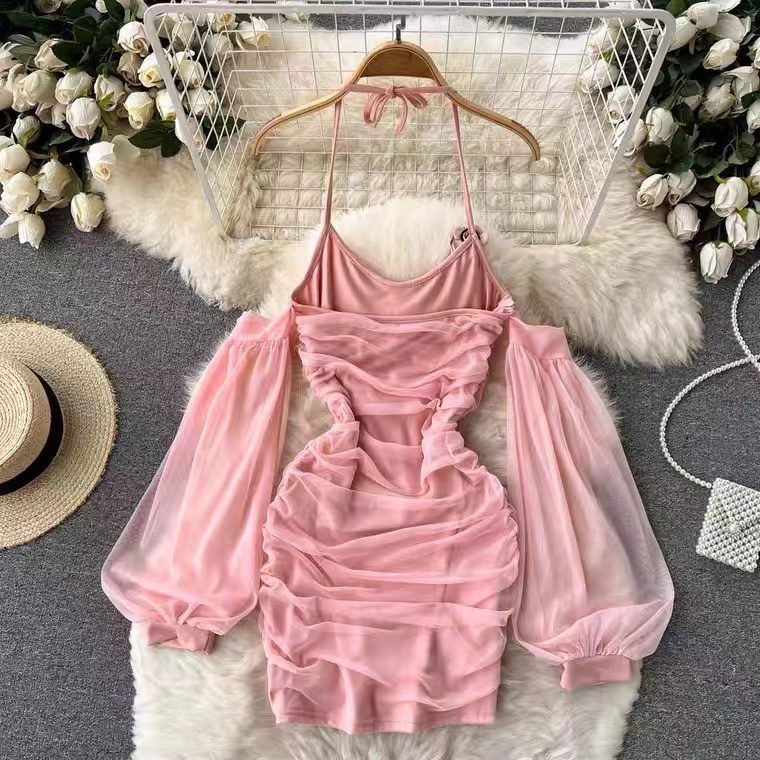 $44.10 USD
https://www.luulla.com/product/1726830/sweet-little-dress-girl-dress-pink-off-shoulder-dress
Here comes a pink colour off shoulder dress that has a mixture of princessy and feminine vibes. I believe that no girl can ever resist the beauty of pink. This dress captures the beauty and summer's life, in one dress. Embrace your true self in this dress and it's definitely a dress that you won't mind wearing everyday.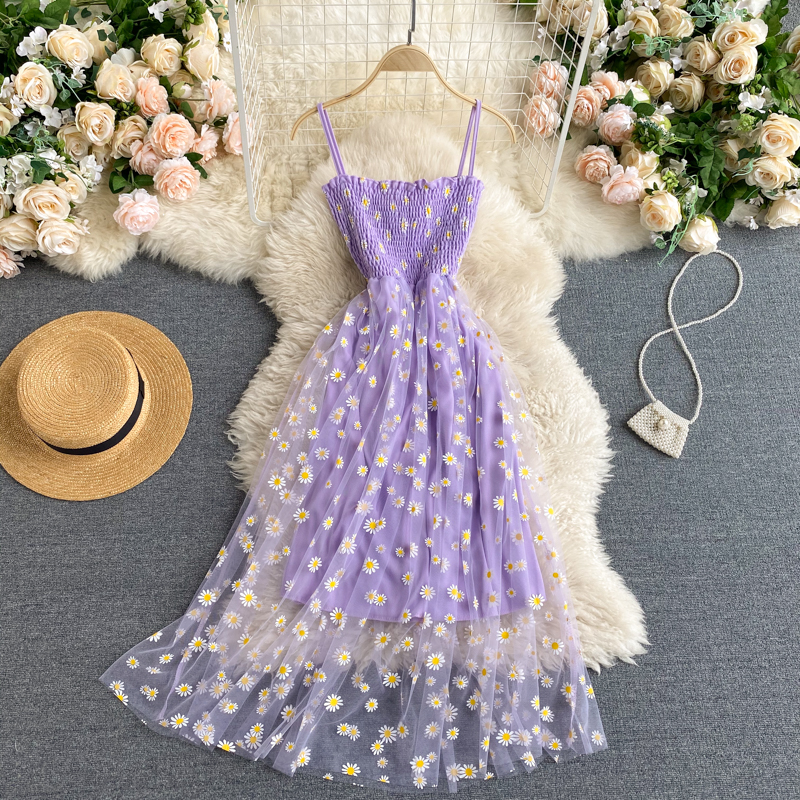 $29 USD
https://www.luulla.com/product/1721178/off-shoulder-mesh-embroidered-print-panel-dress
Here comes another embroidery off shoulder dress with printed patterns on it. What's unique about this dress is that it has a thin layer of dress on top of the inner dress which accentuates the whole look. Not only that, it's definitely a breezy dress and perfect for those going to picnics or even strolling by the beach. Time to fill in your wardrobe with this floral dress!