Summer's here! Well, what can't you miss out on this summer? Yes, summer dresses which are easy to style. Those are the most needed ones in your wardrobe. Hence, we have selected some summer dresses that you can wear from now on. Are you ready to immerse yourself into summer days? We have a handful of dresses that you should look forward to which will be suitable for any occasion no matter if you're going for vacations, beach or a casual hangout with your friends. Continue reading to see what we've covered for you.
1. Printed dress
A printed dress is the perfect dress and it is the best solution for all your style problems. In case you are wondering whether they are suitable for any occasion, they are all just appropriate for all. The prints on top have made it more flexible and you're allowed to match it with any accessories depending on your preferences. Finish it off with a summer bag and a pair of sandals, and you are ready to go on a vacation! Believe it or not, grabbing a drink in hand will be even better in your vacations.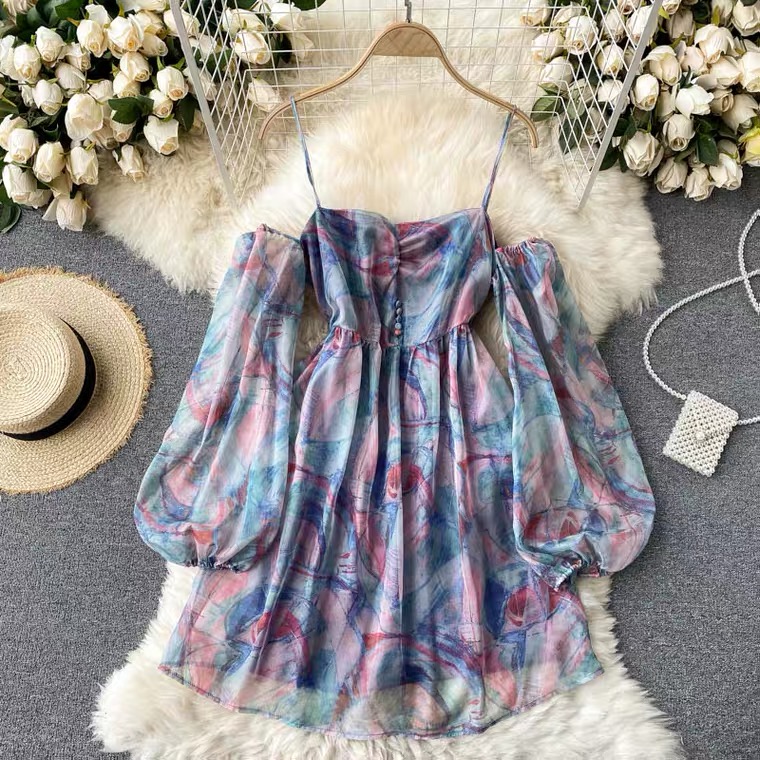 This is a vintage printed dress with bubble sleeves. It might look pretty simple but the thin layer of the dress has made it look extra charming and mysterious. Top it off with a hat of your choice and a pair of beach sandals, and you're ready to go to the beach! It looks even nicer when the wind blows and your dress is swaying. 
https://www.luulla.com/product/1676247/new-vintage-printed-v-neck-halter-bubble-sleeve-dress-girl-dress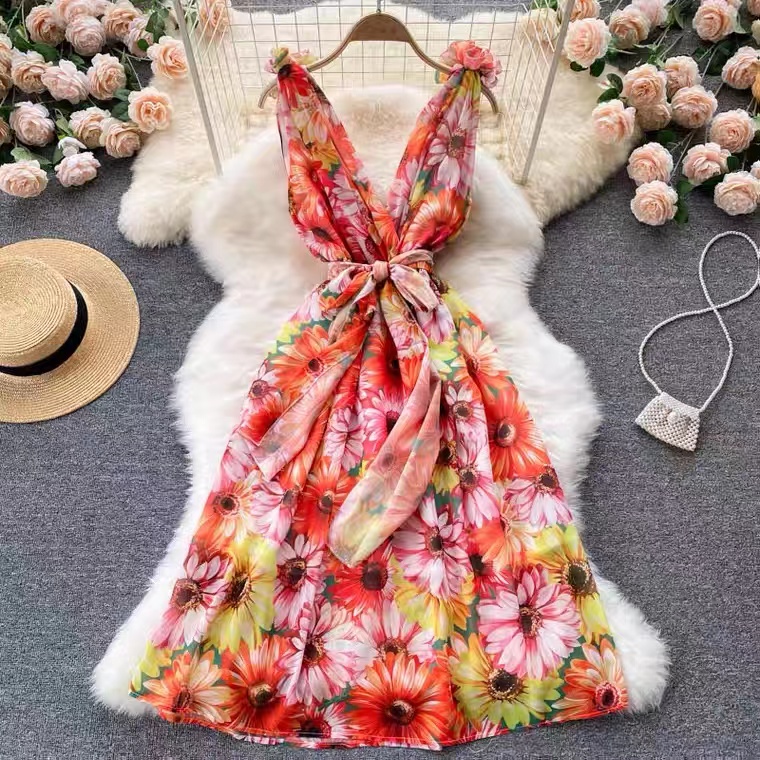 This is a Hawaiian style dress with a lot of flowers printed on top of the dress. The flowers on the shoulder part has made it look even lovelier and cuter. It will immerse yourself into summer days and make you ready to go to the beach or vacations. Not only that, you can't go wrong with floral dresses as it has the power to turn everything brighter and more positive if you're feeling down or having blues on your day!
https://www.luulla.com/product/1688654/printed-flower-dress-v-neck-waist-halter-sexy-dress-new-style-pastoral-print-dress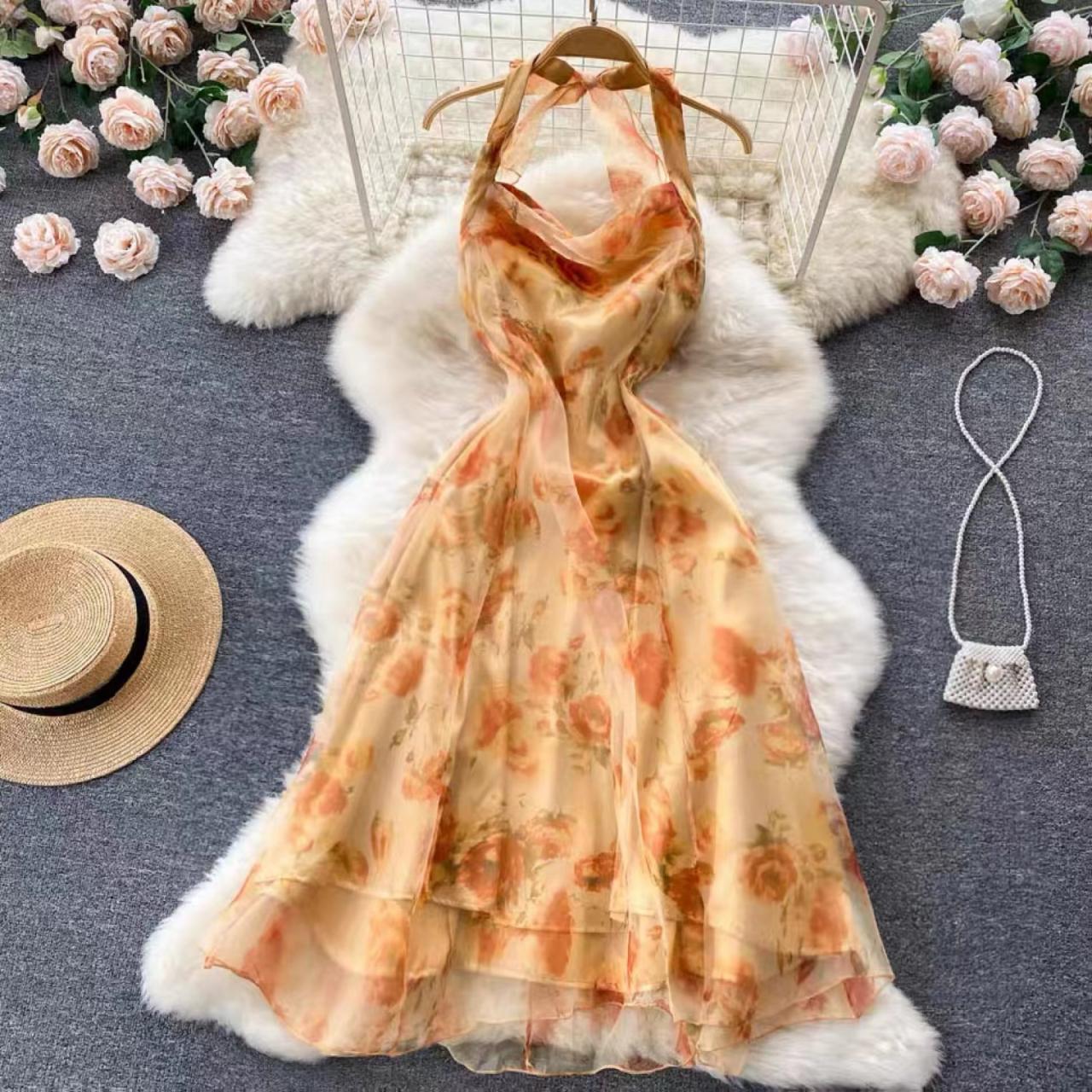 This is a holiday style dress with a bowknot hanging around your neck area which makes it look extra elegant and beautiful. This dress definitely is the one you should go for as it will make you look slimmer as the cutting perfectly shapes out your body. 
https://www.luulla.com/product/1723105/holiday-beach-dress-elegant-dress-fairy-temperament-hanging-neck-printed-dress
2. Lace dress
If you pick the right dress, it can follow you to anywhere you go and it can be worn to any occasion. It definitely will be an important piece in your wardrobe if you choose it right. A lace dress certainly is the one that you should go for as it is a little bit sexy and mysterious which is worth swooning over.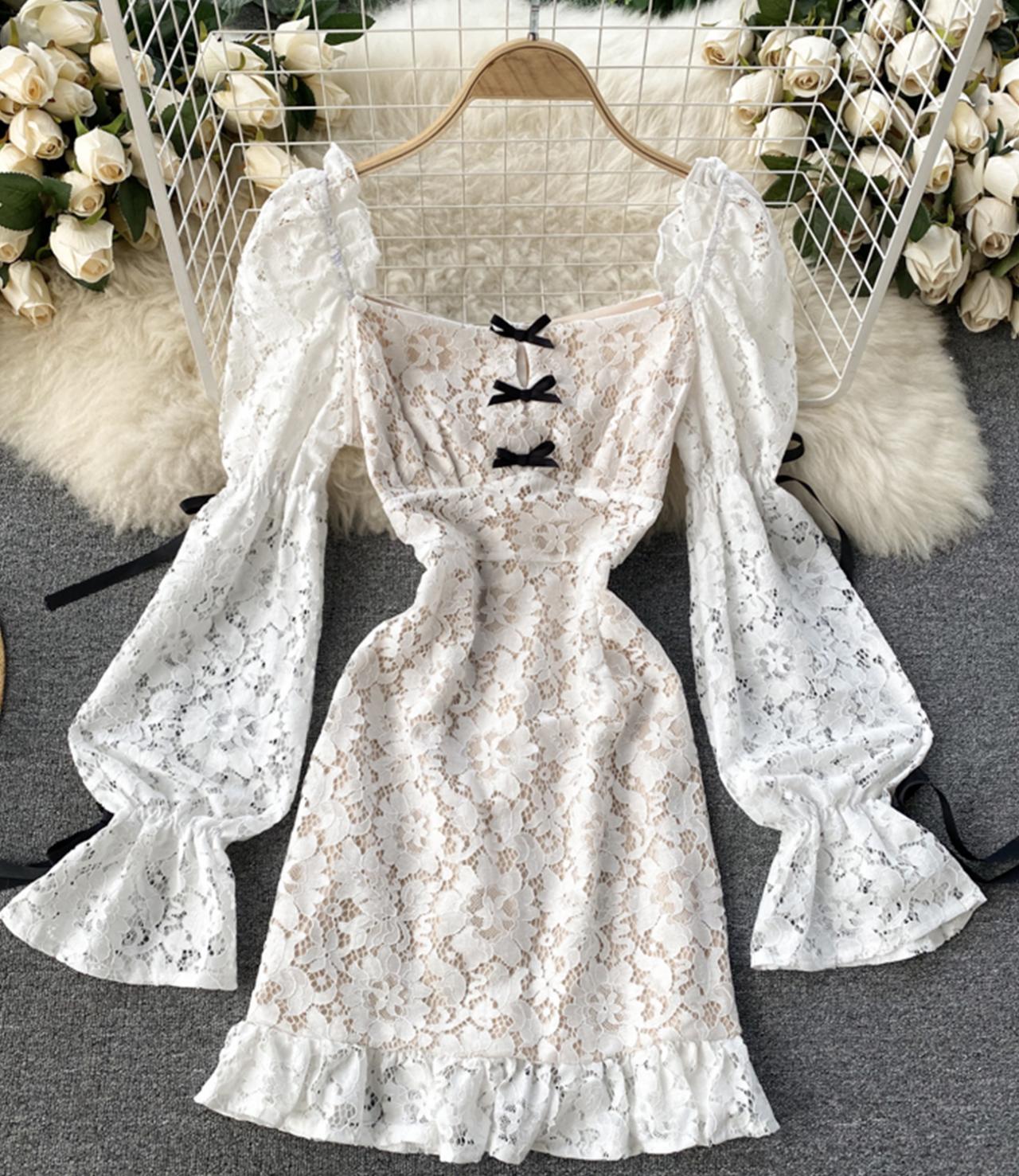 This white lace dress might seem pretty simple but it can match well with any accessories and handbag of your choice. As the saying goes, ''white never goes out of fashion'' and you can't go wrong with white colour. It represents the meaning of cleanliness and simplicity which you're good to head out with this dress if you don't feel like adding other accessories to match with this dress.
https://www.luulla.com/product/1626777/cute-lace-long-sleeve-dress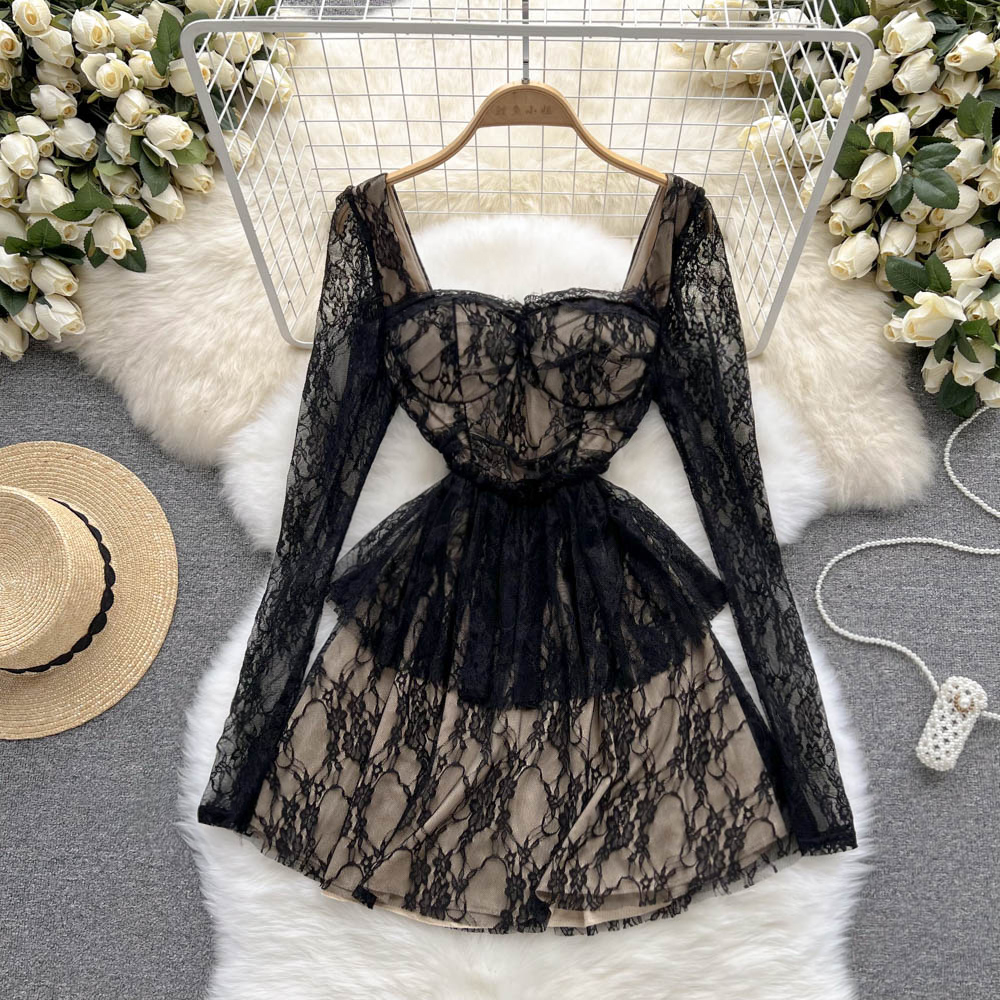 This looks like a black swan dress with a mini skirt inside. What's unique about this dress is that it has two layers of dress which is pretty cute and elegant. Black colour is the latest trend now and if you want to go for something bold, this one's for you.
https://www.luulla.com/product/1721418/lace-long-sleeve-a-line-party-dress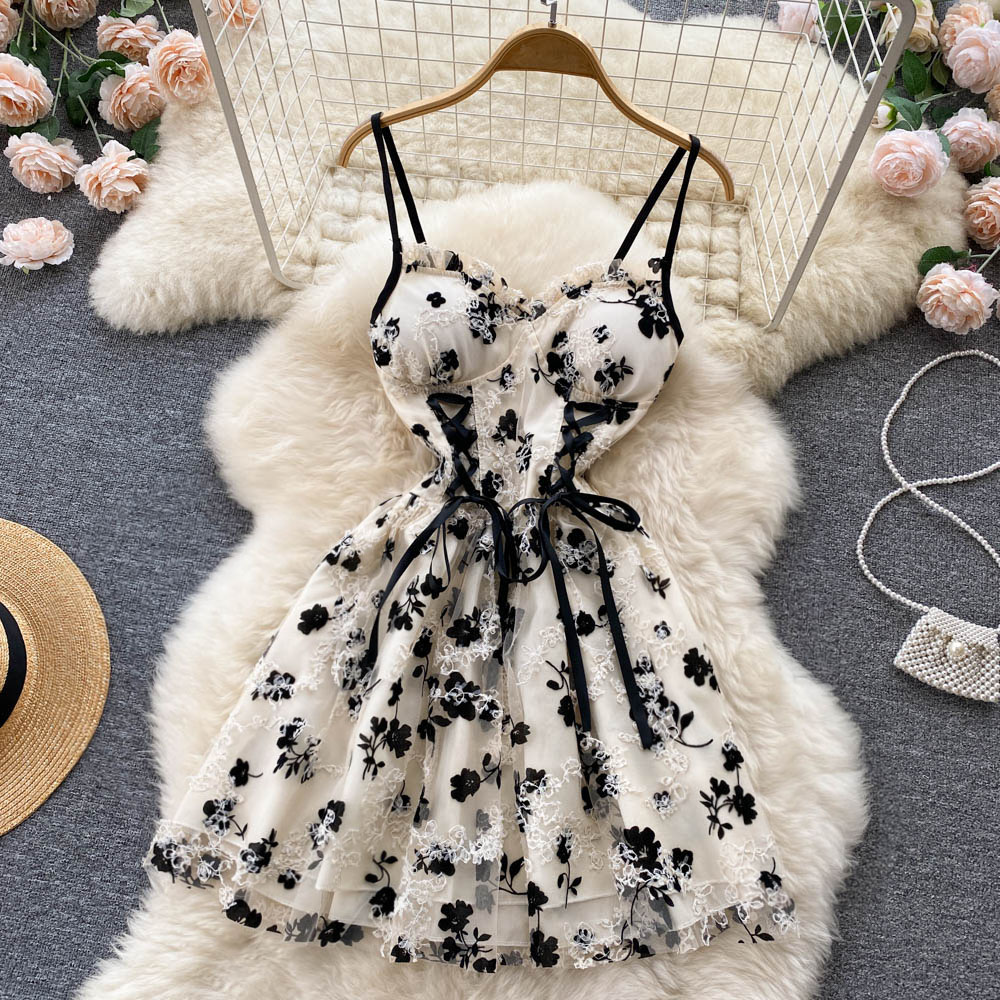 This dress is a little bit different as compared to the previous two dresses as it has spaghetti straps and it is sleeveless. Since this is a spaghetti strap dress, it is pretty much cooling and this dress is suitable to be worn to parties or friends outings.
https://www.luulla.com/product/1719630/cute-sweetheart-spaghetti-strap-apricot-lace-dress